Reconstructing and restoring the upper extremity in Brooklyn, NY.
Welcome to Brooklyn Hand Surgery, conveniently located in Bay Ridge, Fort Hamilton, East Flatbush and Brownsville/Canarsie. Dr. Steven Koehler and Dr. Charles Ekstein are fellowship-trained, specialists in hand, upper extremity and microsurgery. Our team knows that hand surgery is not just about fractures and carpal tunnel syndrome - it's about restoring your life. Our mission is to help our patients accomplish the goal of a functional, pain-free upper extremity in a compassionate and efficient way. Our team specializes in the treatment of all disorders of the upper extremity in adults and children.
Dr. Koehler has particular interests in nerve surgery and upper extremity reconstruction and reanimation with free tissue transfer. He is the only reconstructive microsurgeon in Brooklyn and one of the few brachial plexus surgeons in the Tri-State Area! He is even one of the few surgeons on the East Coast performing toe to hand transplantation! Dr. Koehler also specializes in Wide Awake Hand Surgery (see NBC Interview!) as well as Targeted Muscle Reinnervation for amputees.
Dr. Ekstein has additional interest in disorders and fractures that affect the elbow, as well as shoulder pathology. A major focus of his practice is upper extremity trauma.
We aim to educate our patients in a safe environment while offering them necessary comprehensive care. We understand that many people have anxiety about surgery, so we are ready to talk. By combining the latest technology with traditional techniques, we give our patients the best care in the TriState Area!
Steven M. Koehler, M.D..
Dr. Koehler is the Director of Hand and Microsurgery and an Assistant Professor in the Department of Orthopaedic Surgery at SUNY Downstate Medical Center and Kings County Hospital Center. He is also a specialized consultant for challenging upper extremity cases at Maimonides Medical Center. Dr. Koehler is board certified in Orthopaedic Surgery by the American Board of Orthopaedic Surgery.
Dr. Koehler has conducted extensive research on the upper extremity and, in particular, has a focus on peripheral nerve repair and reconstruction. He maintains an active lab at SUNY Downstate. In addition to publishing clinical and basic science research papers, he has also contributed chapters for multiple textbooks. He is a frequent presenter at national and international meetings. He is active in the American Society for Surgery of the Hand and the American Association for Hand Surgery, currently serving on committees. He recently traveled to Honduras as a member of the Touching Hands Project and he also teaches orthopaedic surgery trainees in Kumasi, Ghana. Dr. Koehler has also been recognized by the American Orthopaedic Association as an Emerging Leader.
Dr. Koehler received his medical degree from the Mount Sinai School of Medicine. He then completed his residency in orthopaedic surgery also from Mount Sinai School of Medicine, where he was the Administrative Chief Resident. He completed his fellowship training in hand, upper extremity and microvascular surgery from Duke University Medical Center.
Chalres Ekstein, M.D.
Dr. Ekstein is the latest orthopedic surgeon to join our team. He treats all types of upper extremity musculoskeletal diseases and injuries from the fingertips to the shoulder.
Dr. Ekstein completed his medical degree at Boston University and his orthopedic surgery residency at Northwell Health – Long Island Jewish Medical Center. Following residency, he completed a fellowship in hand and upper extremity surgery at New York's Hospital for Special Surgery. He specializes in the evaluation and treatment of all conditions related to the fingers, hand, wrist, forearm, elbow, and shoulder. This includes sports- and work-related injuries, degenerative and rheumatoid arthritis conditions, nerve compression syndromes, and traumatic reconstruction. He cares for upper extremity issues in patients of all ages, and has multiple publications to his name. He was also the recipient of the Stanley E. Asnis MD Clinical Excellence Award.
Marsha Porter - Medical Assistant
Marsha Porter, ambitiously pursuing her goal of becoming a physician's assistant, is currently enrolled and excelling in Medgar Evers College. In 2015, she began working at Downstate Medical Center, with the Orthopaedic Surgery Department. She is organized, efficient, and keeps a strong work ethic. She is comfortable working under all circumstances, either alone or in a team. A mother of two, she is patient and knows how to manage time, layout plans, and is adept in problem solving. Every day she brings her optimistic and cheerful motherly charm to the team!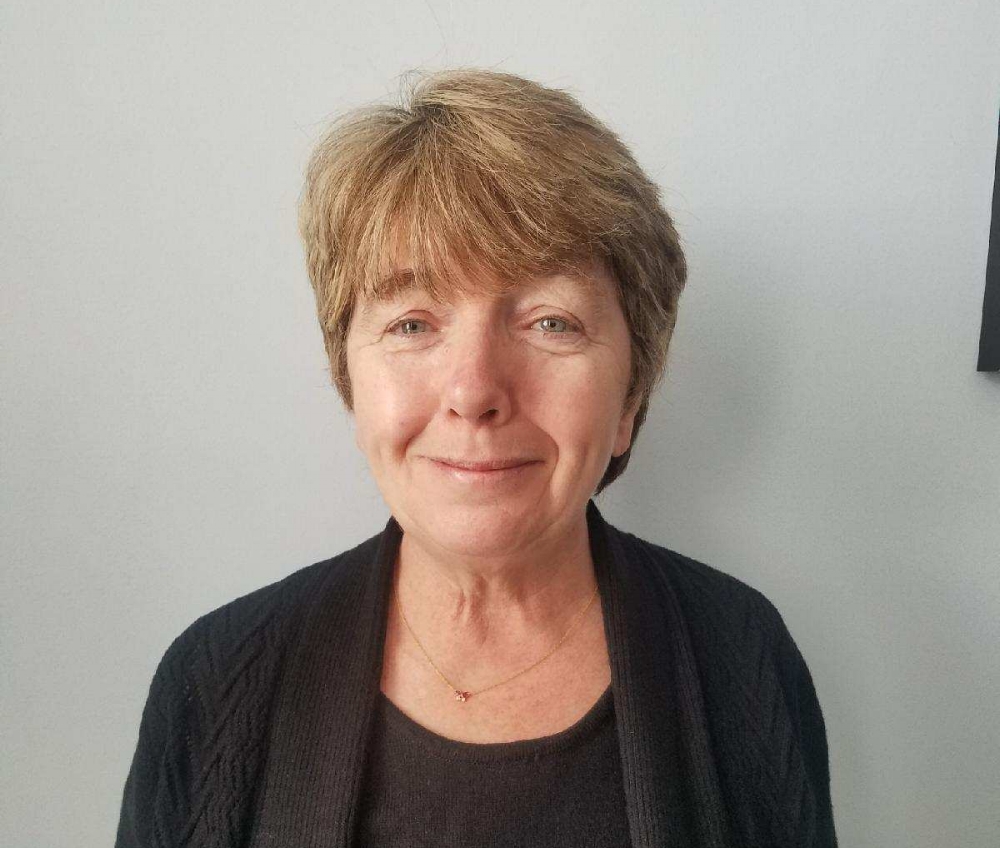 Christine (Chris) Quigley - Surgical Coordinator
Marissa Hill, O.P.A.-C, A.T.C., O.T.C.
Marissa earned her Master's degree in Athletic Training at Long Island University. Shortly after, she spent two years in the physical therapy setting concentrating on injury prevention, rehabilitation, and conditioning. She then went on to work in various hospitals throughout New York City where she learned to cast and apply durable medical equipment. In 2017 she sat for the OTC exam. In 2019, Marissa obtained her Orthopaedic Physician Assistant Certification. Marissa prides herself in having a multifaceted role in the physician practice where she is able to assist in patient and doctor satisfaction. She enjoys working out, traveling, and going to the beach.